Managing Director of the Corporate Accounts EMEA Sandler Training
Bartek has worked with specialists and professionals, who… often do not particularly like to sell. His clients come from the engineering, banking, consulting and high-tech industries. He has been involved in designing sales performance systems that enable users to maintain effectiveness in virtual business environment.
Working with Sandler for the last 14 years he has run some of the largest Sandler programs and has taught the Sandler approach to 3700 students so far. He also became an advisor to the MIT Enterprise Foundation helping the start-ups from energy, high-tech and fintech areas to improve their business development proficiency.
Today, Bartek is the Managing Director of the Corporate Accounts EMEA office in Amsterdam, the Netherlands. He develops a network of Sandler experts in Europe and coordinates large corporate projects. He specializes in cross-cultural business ventures, leveraging his European and American educational and professional experience.
An experienced sales director and a consultant with a reliable B2B sales background based onover 15 years of work for multinational companies (telecommunications & IT). A good team leaderand strategy creator. Enthusiastic and full of energy which makes her able to engage teams intoachieving better results. Passionate about new technologies applications, results improvement,business simplicity and building sustainable "zero-waste" companies.
Main fields of expertise: customer journey design, digital transformation (CRM, chatbots, processautomation), business consulting, sales teams' development.
Business Development Director of the Corporate Accounts EMEA Sandler Training
Salesforce CRM Senior Consultant and Business Analyst with over 15 years of experience as a professional in sales, marketing, customer support and business development with strong background in IT and online.
For the last 10 years Jan has been focusing on Salesforce® solutions, marketing automation and CRM.
Marketing Automation Expert
Marketing Consultant
Enxoo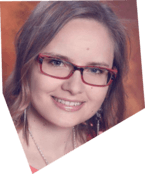 Content and digital marketer with experience in the software, education and medical industries for both B2B and B2C customer segments.
Monika is passionate about new technologies in marketing and the art and science of communication and content marketing.
She is a travel & language buff, as well as an award-winning fantasy & crime stories author.
Contact her here: https://www.linkedin.com/in/monika-glibowska/