Enxoo Industry Cloud Experience
Enxoo Industry Cloud Experience is the annual meeting dedicated to digital transformation. The event, held in Warsaw, brings together the latest innovations and the hottest topics influencing Communications, Utilities, SaaS, and HR industries. EICE 2019 will provide a platform for more than 100+ attendees to connect and form business relations.
Download full agenda
9:30-13:00 Registration and main session
13:00-13:30 Lunch
13:30-14:15 Digital Transformation of enterprise telco B2B in mobile and fixed environments
Adriano Acciaroli, EMEA Telecommunications Director, Salesforce
Aivars Malinovskis, Corporate Sales Manager, Tele2
Johan Malmberg, Head of IT & Engineering, Telia Carrier
14:15-15:00 The art of battling telecom Goliaths
15:00 - 15:15 Coffee break
15:15 - 16:00 Towards a new type of cooperation between telecom operators in the FTTH era.
Join EICE 2019!
EICE 2019 is dedicated to the Telecommunications, Utilities, SaaS and HR industries.
Check out other sessions:
Enjoy panel discussions and forward-thinking presentations on driving growth through digital transformation. Meet industry experts and business leaders who will tackle relevant topics that are impacting the telecommunications sector right now.
Gary Millward, Head of Global Sales and Business Development, AIRXTechnologies
Krystian Drozd, Digital Transformation Lead, Enxoo
Janusz Kosiński, CEO, INEA S.A.
Piotr Wieczorkiewicz, Board Advisor, T-Mobile Polska
Jacek Wiśniewski, CEO, Nexera
Artur Ostrowski, CCO, Enxoo
16:00-18:00 Networking & wine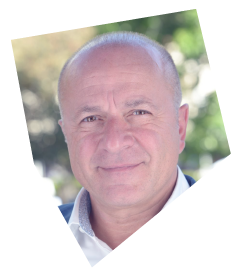 BIO
BIO
BIO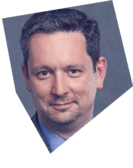 BIO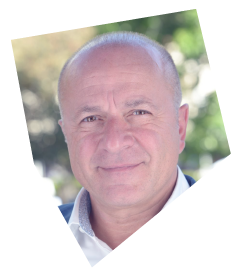 Adriano is the EMEA Telecommunications Director for Salesforce. A dynamic telecoms industry expert with 30 years of ICT experience across all aspects of sales, marketing and delivery.As a trusted expert advisor to global telecoms service providers, Adriano works closely with C-level executives across both business and IT as well as working closely with client strategy teams to define and develop a strategic approach to digital transformation, with an end goal of customer success on all fronts.Prior to joining Salesforce, Adriano led the Huawei Software Digital Transformation team in EMEA after over thirteen years working with the Oracle Communications EMEA Industry Team.
Corporate Sales Manager in telecommunications company Tele2 Latvia. With background in Customer service, Sales Analytics and Procurement in Retail industry. Passionate about different angles of communication, negotiation, leadership with customer, partners and team members.
My motto is : "Talent wins games, but teamwork and intelligence wins championship" Michael Jordan.
Gary is the Head of Global Sales and Business Development at AIRX technologies – he has anextensive background of telecoms with over 30 years' experience.
Prior to joining AIRX in 2018 he worked with leading operators such as BT Global Services, workingacross numerous areas supporting both private and public sector clients to build, create and deliverICT and network based solutions.
He joined Piyush Srivastava, the founder of AIRX Technologies, in this exciting new venture workingexclusively with telco's, SD-WAN providers and System Integrators. Gary is helping AIRX to grow thebusiness from the ground up, build a strong customer base and utilise technology to deliver corebenefits to the business and its customers.
2018 – currently Advisor to the T-Mobile Management Board, responsible for introduction convergent services platform into T-Mobile portfolio, including cooperation with FTTH services providers, processes, organization and IT environment setup.
In years 2015-2017 as a Director of Business Access Department in T-Mobile responsible for solution design, costing and solution delivery for B2B Customers and Telcos.
2011 – 2015 as Chief Operating Officer was leading Technology and Operations in GTS Poland, acquired by T-Mobile in 2015.
Before 2015 – Chief Operating Officer and VP in Crowley Data Poland. Graduated Warsaw University of Technology , Faculty of Electronics and Information Technology (1996) and Koźmiński Business School, Executive MBA (2002)
BIO
Graduated from the Faculty of Electrical Engineering in Poznan University of Technology.
Co-founder and President of the Management Board of INEA, provider of the fastest Internet in Poland,an open fibre-optic network operator and the only Polish winner of the prestigious FTTH Council Europeaward for activities aimed at developing access networks in FTTH technology.
Janusz Kosiński is a Memberof PIKE (Polish Chamber of Electronic Communication) Management Board, the Council Member of theInstitute of Electrical Engineering and Electronics at Poznan University of Technology, the CouncilChairman of 'Familijny Poznań' Foundation. In 2010 was honoured with the Individual Quality Award ofGrater Poland and prestigious title of "Media Friendly" conferred by journalists, journalistic associationsand editor's offices of Grater Poland.
BIO
At NEXERA, he is responsible for network management and business operations. He has worked in the telecommunications sector for his entire professional career and has over 15 years of experience holding top-level positions with responsibility for technical areas.
Served as Technology and Network Management Area Director at a leading telecom and was responsible for the development and expansion of one of the telecoms operators.