Innovative solutions: Our speakers will present the latest solutions dedicated to the Communications, Utilities, SaaS, and HR industries. Stay up-to-date and maintain a competitive advantage in very demanding markets.
The latest trends: During the EICE 2019, we will focus on the most recent trends in each industry. It is a great chance to gain valuable knowledge during numerous inspiring sessions with industry experts!
Networking: EICE 2019 will host over 100 high-level attendees to facilitate great conversations. Sounds like a perfect place to network and establish new business relations, right?
Enxoo Industry Cloud Experience
Enxoo Industry Cloud Experience is the annual meeting dedicated to digital transformation. The event, held in Warsaw, brings together the latest innovations and the hottest topics influencing Communications, Utilities, SaaS, and HR industries. EICE 2019 will provide a platform for more than 100+ attendees to connect and form business relations.
Join EICE
9:30 - 10:15 Registration and networking breakfast
10:15 - 10:30 Welcome speech
10:30 - 10:55 Digital Transformation? Of course! But what is the HOW of
Krzysztof Zych, CEO, Enxoo
Adriano Acciaroli, EMEA Telecommunications Director, Salesforce
10:55 - 11:20 Keynote presentation
Adam Sawicki, Chairman of the Board, JustTag Group
11:20 - 11:35 Coffee break
11:35 - 12:15 Digital transformation trends in Eastern Europe
12:15 - 13:00 Is law lagging digital transformation?
Katarzyna Gorzkowska, Lawyer, APLaw Artur Piechocki
Dr Ireneusz Matusiak, Legal Advisor, APLaw Artur Piechocki Piotr Mroziński, DocuSign Evangelist, DocuSign
Marcin Naliwajko, Business Leader, Enxoo
13:00 - 13:30 Lunch
13:30 - 16:00 Industry sessions
16:00 - 18:00 Networking
Download full agenda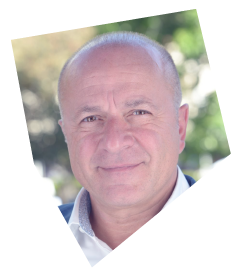 Check out industry sessions:
BIO
BIO
Legal advisor admitted to the Warsaw Bar of Legal Advisors. Graduated from the master and doctorate studies at the Faculty of Law and Administration at the University of Warsaw.
President of the Arbitration Court for the Internet Domains at the Polish Chamber of Information Technologies and Telecommunication (PIIT).
Ireneusz specializes in intellectual and industrial property law, particularly in IT and media sectors focusing on video games and computer programmes. Moreover, he advises on copyright law, new technology law (including supervision of the IT software implementation), personal goods protection, press law and medical law.
DocuSign Evangelist with extensive experience in sales management, social marketing, and innovative technological solutions.
Piotr Mrozinski is responsible for DocuSign Central and Eastern Europe expansion, supporting the largest companies in the transition to electronic signature and achieving business benefits resulting from the implementation of the full "paperless" model.
He holds an MBA degree in international business and MSc in management of new technologies and innovation at GCD and Smurfit Business School in Dublin.
BIO
Adam Sawicki, big enthusiast of transformation technologies, has over 20 years of international experience in TMT sector both in corporate and private equity environment. Having spent 12 years (1996-2008) in 5 countries with Scandinavian telecommunication group TeliaSonera starting as Junior Consultant and finishing as EVP, West Europe & North America, he moved to private equity sector leading as CEO (2008-2011) transformation of GTS Central Europe, into a truly regional player.
2012-2013 he was involved as Chairman of the Supervisory Board in acquisition & development of Nexto.pl for the retail chain RUCH S.A. After that, he acted as President & CEO of Netia S.A.
2015-2017, he was leading 2 years-long transformation program as CEO of T-Mobile Polska.
Until August 2019, he was Chief Digital Officer of AmRest Holding leading all digital activities& ventures including aggregator PizzaPortal, Group's IT & investment in GLOVO. SinceSeptember 2019, he serves as Chairman of JustTag Group, a hyperlocal advertising platform.
BIO
BIO
Hrvoje Supic, Regional Vice President, Central and Eastern Europe and Mediterranean, Salesforce
BIO
BIO
Over 20 years of experience in telecom industry as IT Consultant, Project/Program Managerand CIO. Created CRM team in AMG.net and delivered projects for the biggest Polish telcobrands TP SA, Orange, and internationally: Wana/Invi, GTS Central Europe.
As a CIO at GTSCentral Europe was responsible for business transformation and new, unified B/OSSarchitecture design and implementation with the largest Salesforce deployment in CEE. Founder of Enxoo, today the largest Salesforce team in CEE and leading Salesforce partnerfor telecom and real estate industries.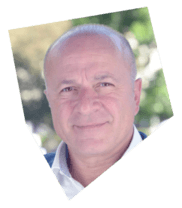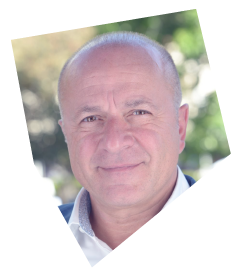 Adriano is the EMEA Telecommunications Director for Salesforce. A dynamic telecoms industry expert with 30 years of ICT experience across all aspects of sales, marketing and delivery.
As a trusted expert advisor to global telecoms service providers, Adriano works closely with C-level executives across both business and IT as well as working closely with client strategy teams to define and develop a strategic approach to digital transformation, with an end goal of customer success on all fronts.
Prior to joining Salesforce, Adriano led the Huawei Software Digital Transformation team in EMEA after over thirteen years working with the Oracle Communications EMEA Industry Team.
Hrvoje Supic is Regional Vice President at Salesforce responsible for Enterprise business in Central and Eastern Europe.
In his everyday life he is helping companies from different industries to embrace opportunities in the digital and machine learning age.
He has 20+ years of professional experience in technology and the CEE markets.
Partner at Enxoo, responsible for providing cloud solutions for transactions on the Salesforce platform. Marcin has many years of experience in projects combining IT and business.
He has been associated with the CRM application for 15 years. Enthusiast of CRM and BPM solutions, new technologies, corporate architecture, and agile methodologies. He skillfully combines business goals with technology to provide innovative and efficient solutions.
BIO
Lawyer at APLAW Artur Piechocki Law Firm. Graduate from the Faculty of Law at the Lazarski University in Warsaw and post-graduate studies in the Law of the European Union at University of Warsaw. She also completed the School of Intellectual Property Rights organised by the Intellectual Property Rights Center H. Grocjusz, mediation trainings and international trainings in the field of organization and CSR management. Currently, during post-graduate studies in the field of personal data protection and classified information.
Katarzyna specializes in the law of new technologies, in particular, blockchain technology. She deals with intellectual property law, protection of personal data, civil and commercial law. She advises business entities and non-governmental organizations. Katarzyna participates in project implementations in the FinTech and blockchain sectors.